ICE CREAM! Yes, the boys have been a bit spoiled lately because while I'm off doing my Census work, the Ice Cream Truck has made its way over to our street and Brad has indulged them with sweet treats...
Jakob is collecting these lids b/c he wants the free t-shirt..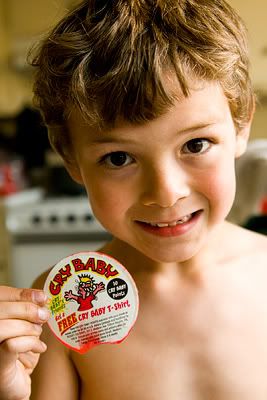 I love that Joshy shared a lick of his Batmansicle with Drew...now THAT'S brotherly love...!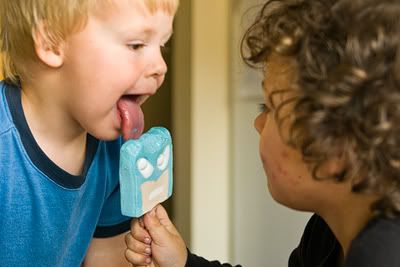 There is much, M U C H more to update about but alas, no time. Hopefully I'll get 'round to it eventually...
Till then...know we love you...know we are still reading YOUR updates...and love to see pics of what y'all have been up to...