On Saturday I was able to help photograph our Stake YW Virtue Walk. It was an amazing experience, and one that I don't think those girls will ever forget.
They started off their morning collecting shoes for "Soles for Souls" to donate to Haiti...I'm sure there were more by the time we were done, but this is what I captured around 10am: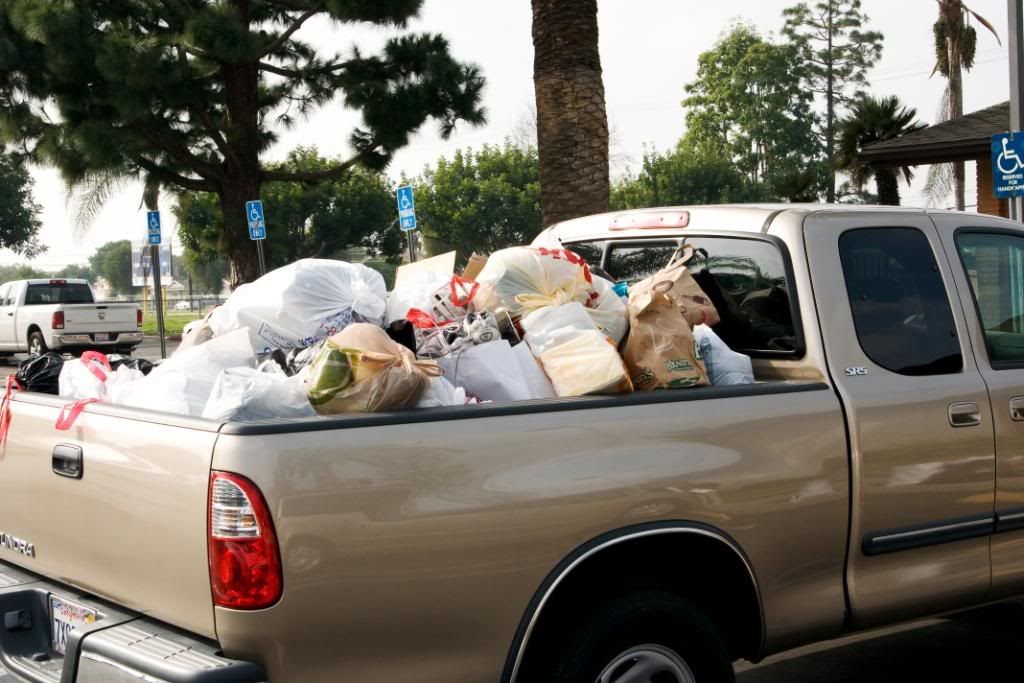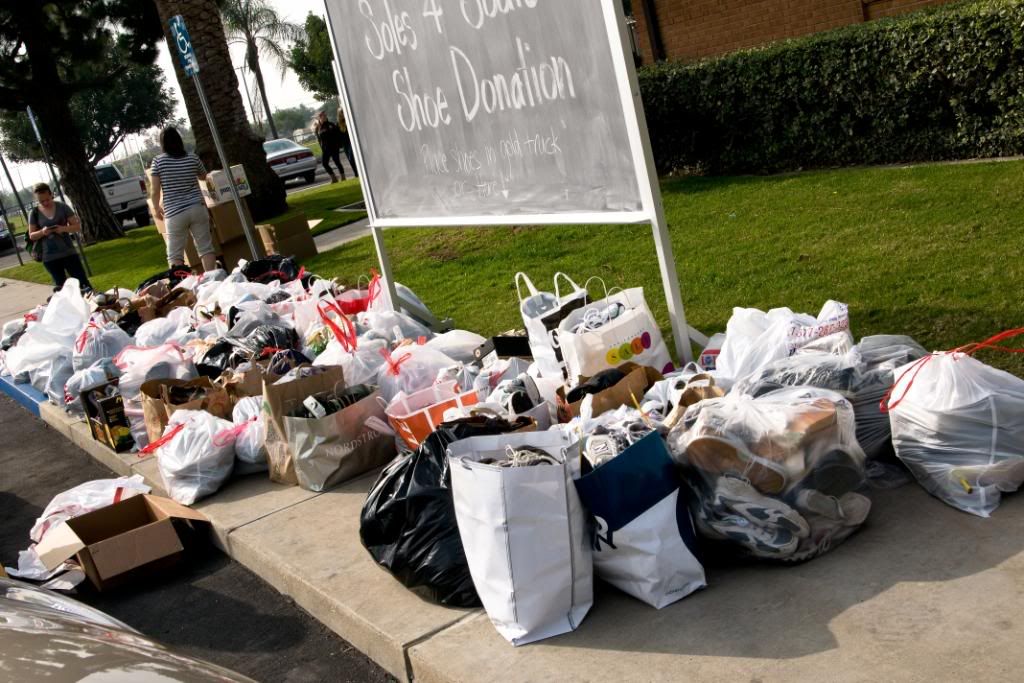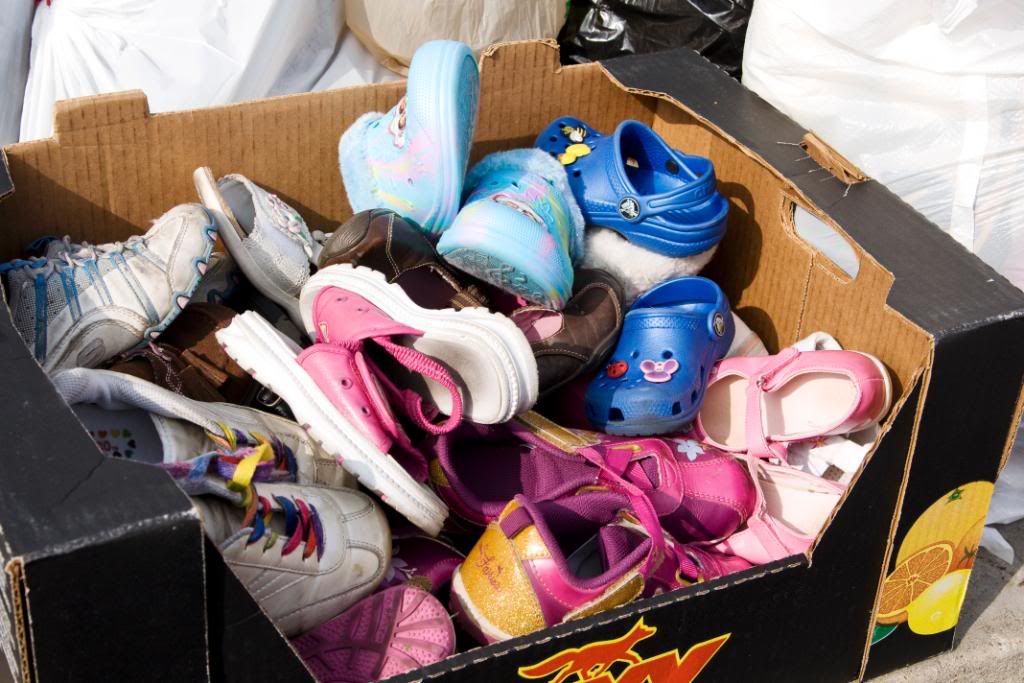 Then all the girls loaded up into cars and we drove over to the place where we would do a short hike/walk to a point overlooking the Newport Beach Temple. I loved being with the girls! It brought back so many fun memories of when I was in YW...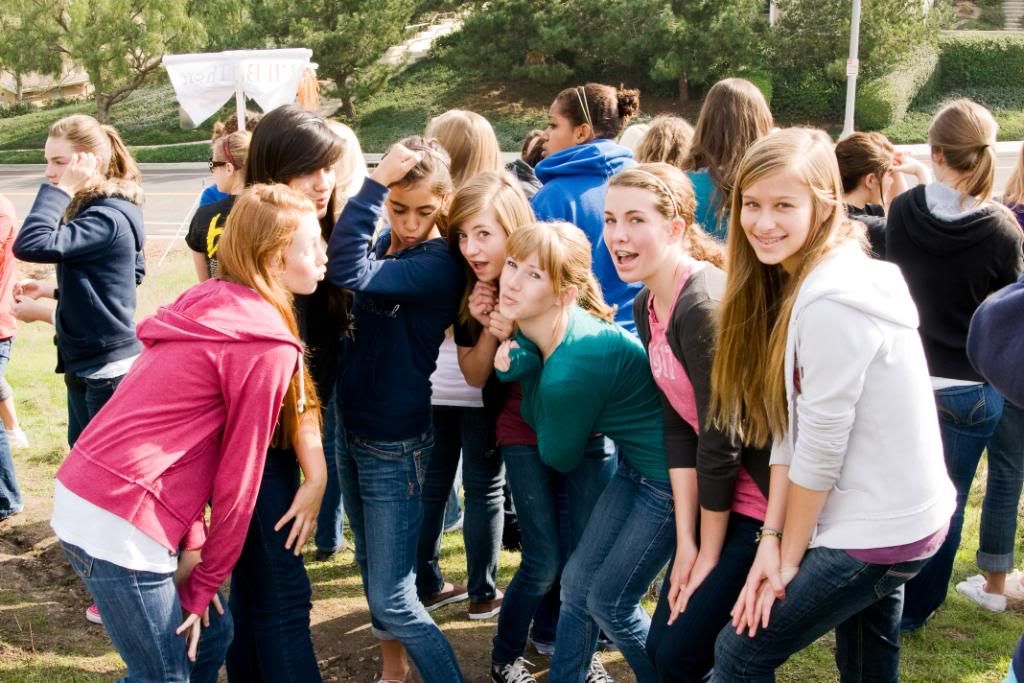 Each ward made their own virtue banner, and carried them the whole way...don't they look so happy??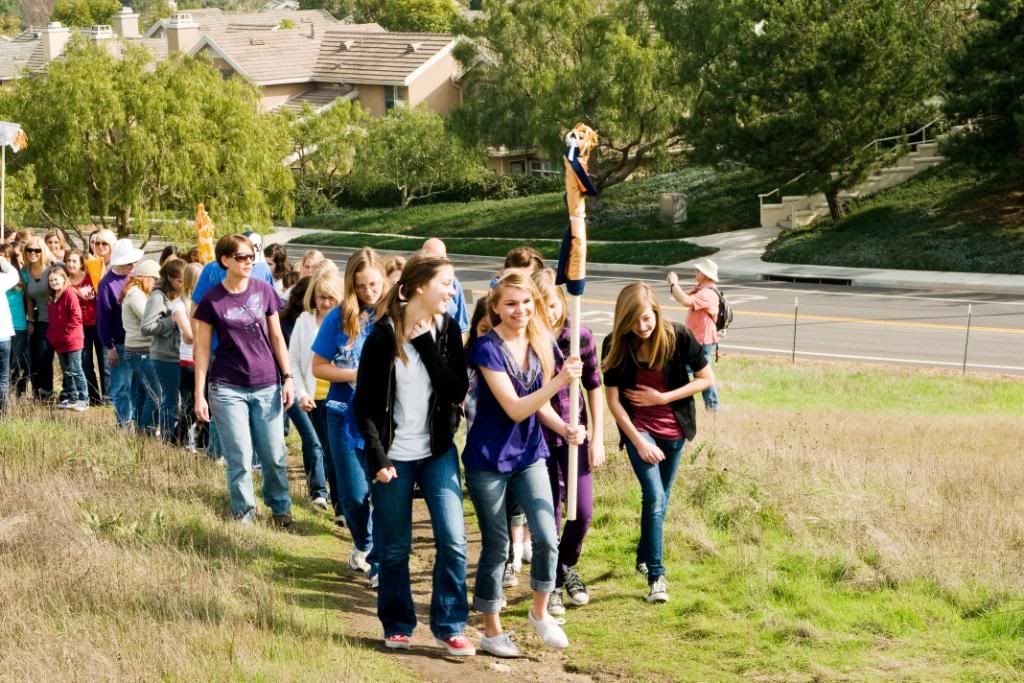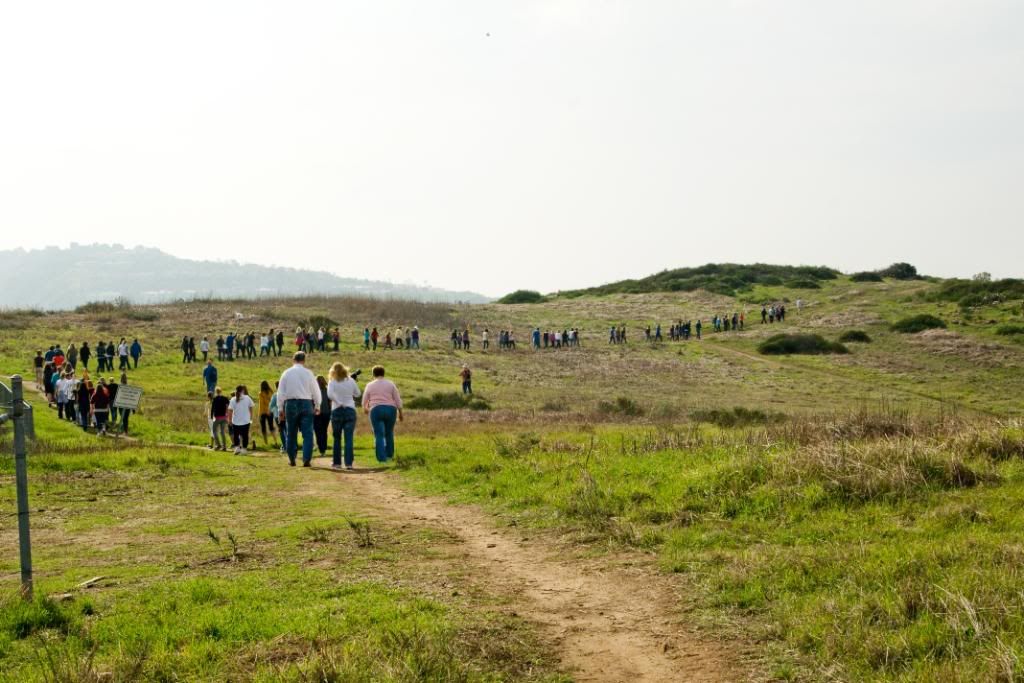 When we finally made it to the top, Sister Christensen spoke to all the girls for a few minutes...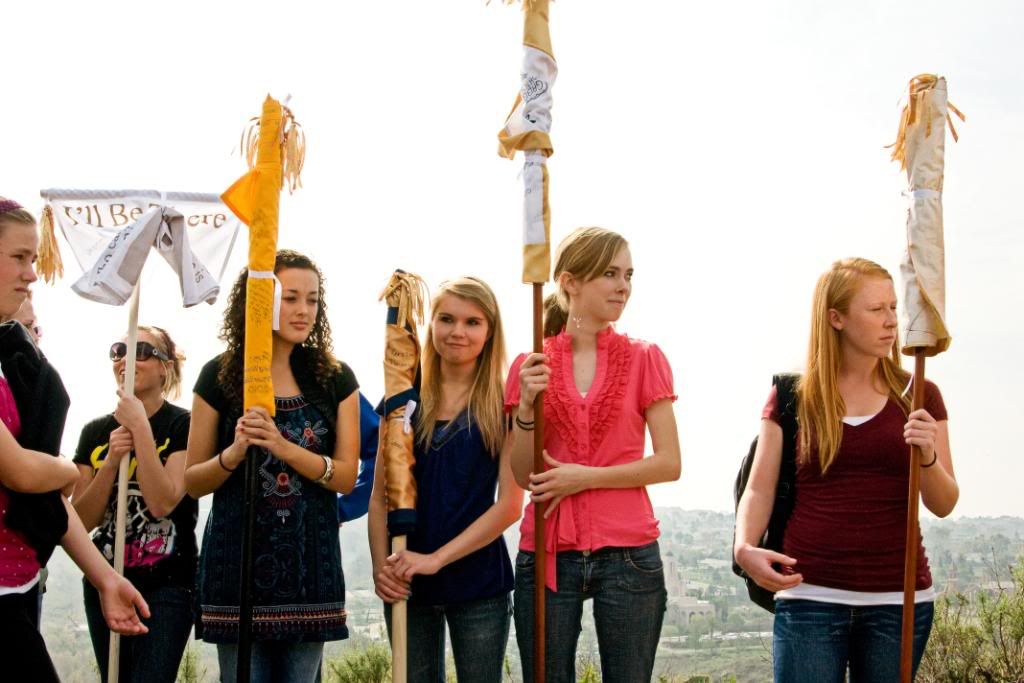 ...and then they sang "I Love To See The Temple" while looking over at the Temple.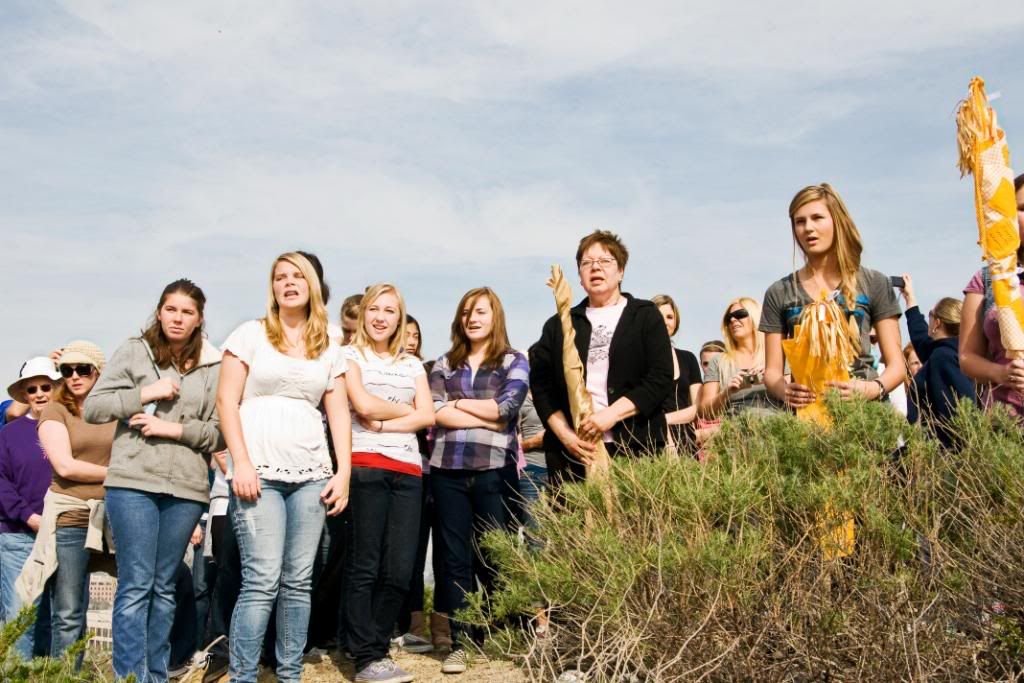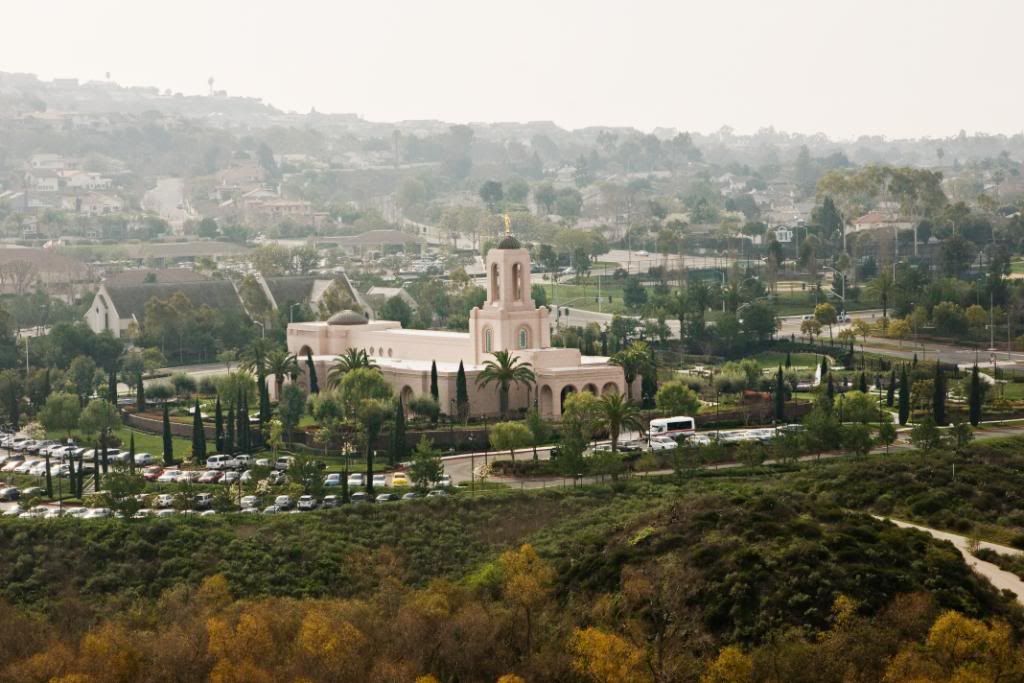 Then they all pledged their virtue to the Lord and unfurled their banners...


Then each group got together for group shots with their banners. I am totally, TOTALLY bummed that I don't have a picture of my ward...don't know how that happened, but I am hoping and praying that someone else there got a group shot of them! Here are the rest of the wards: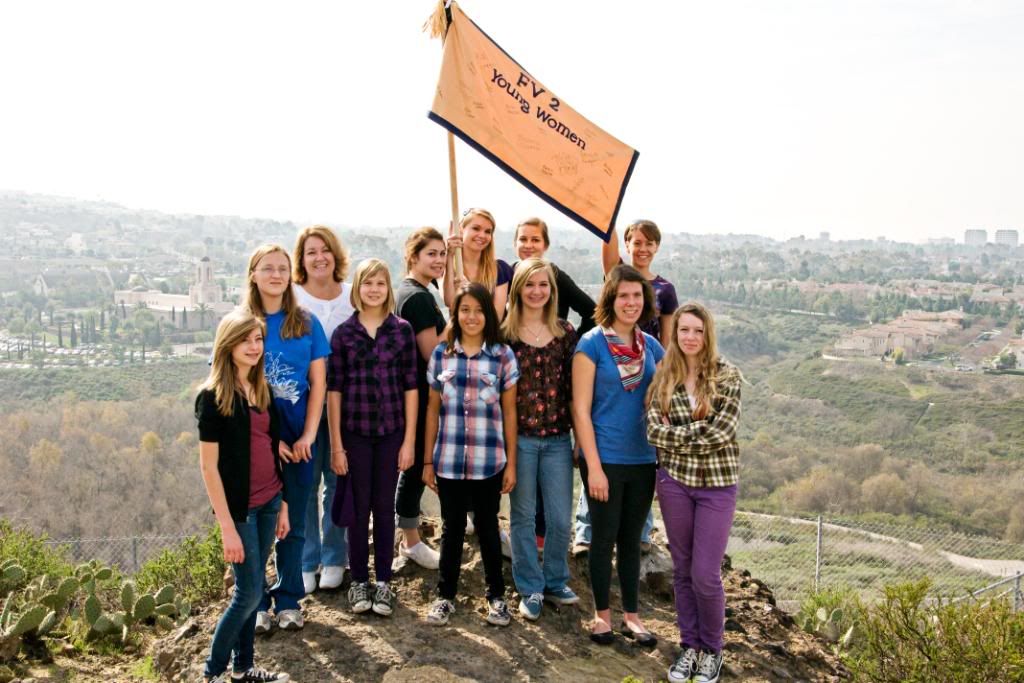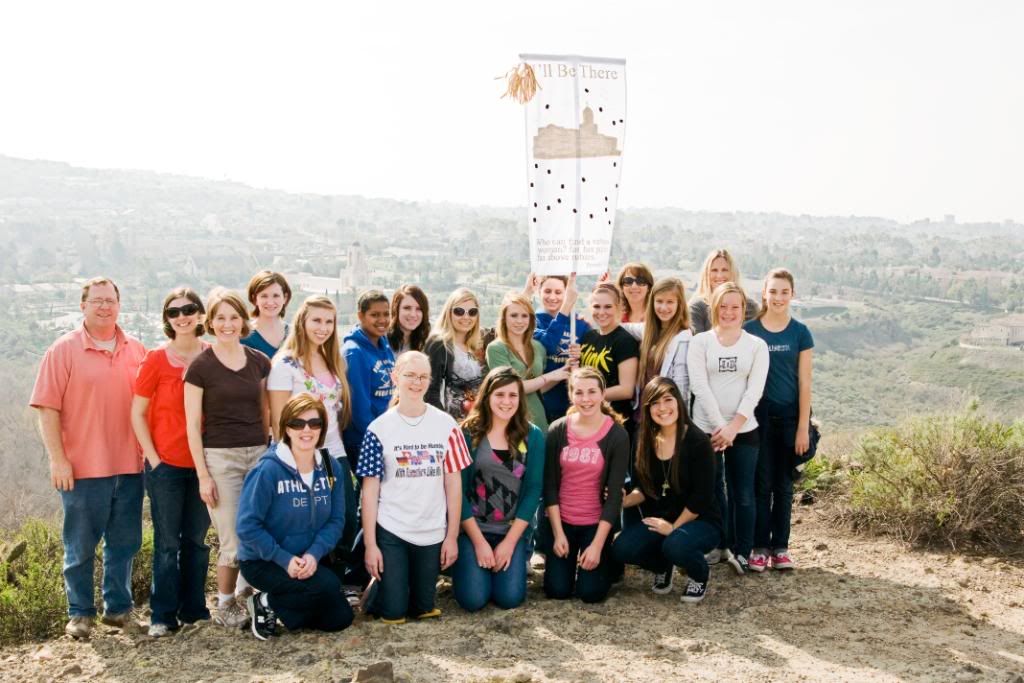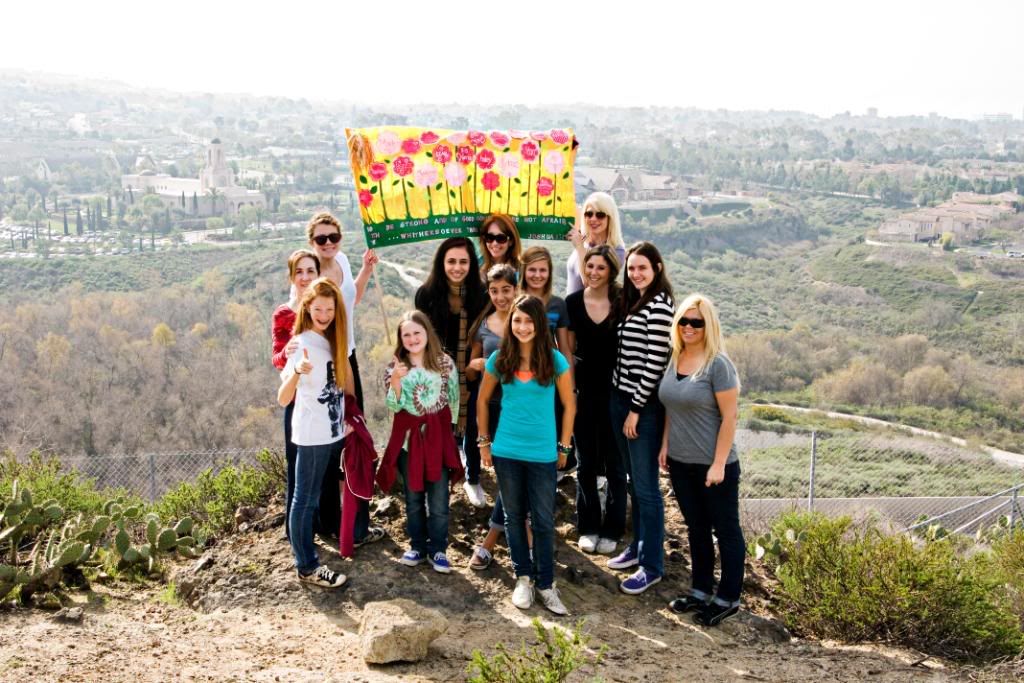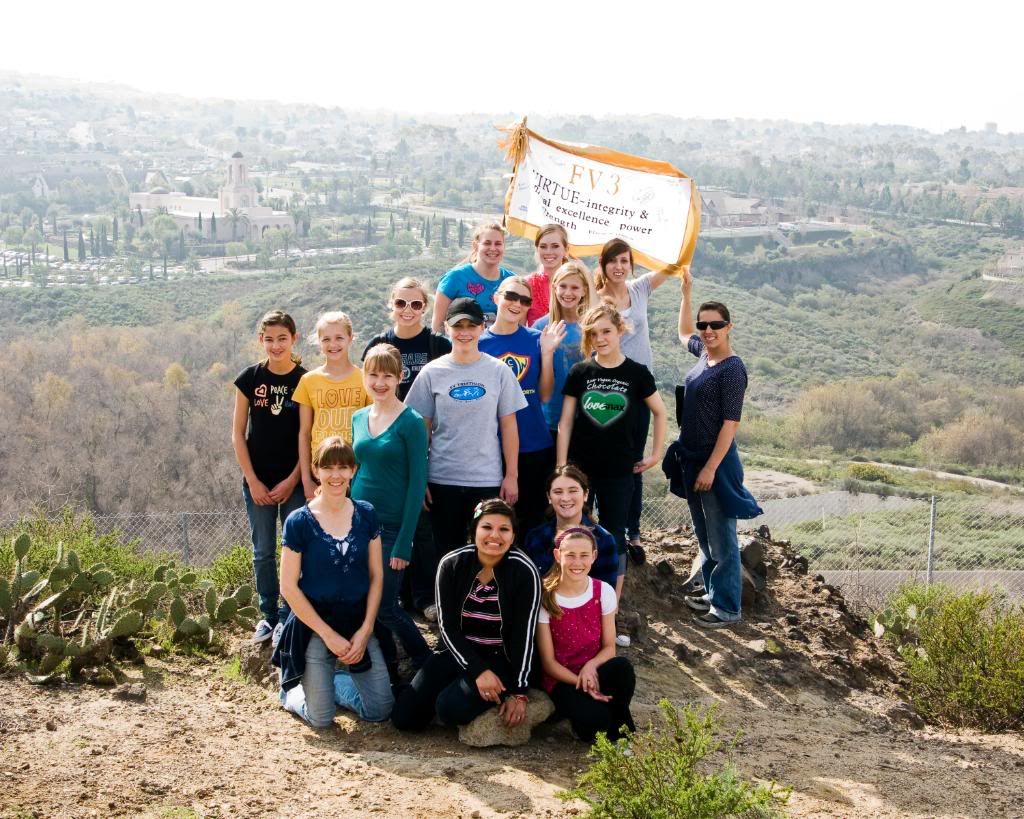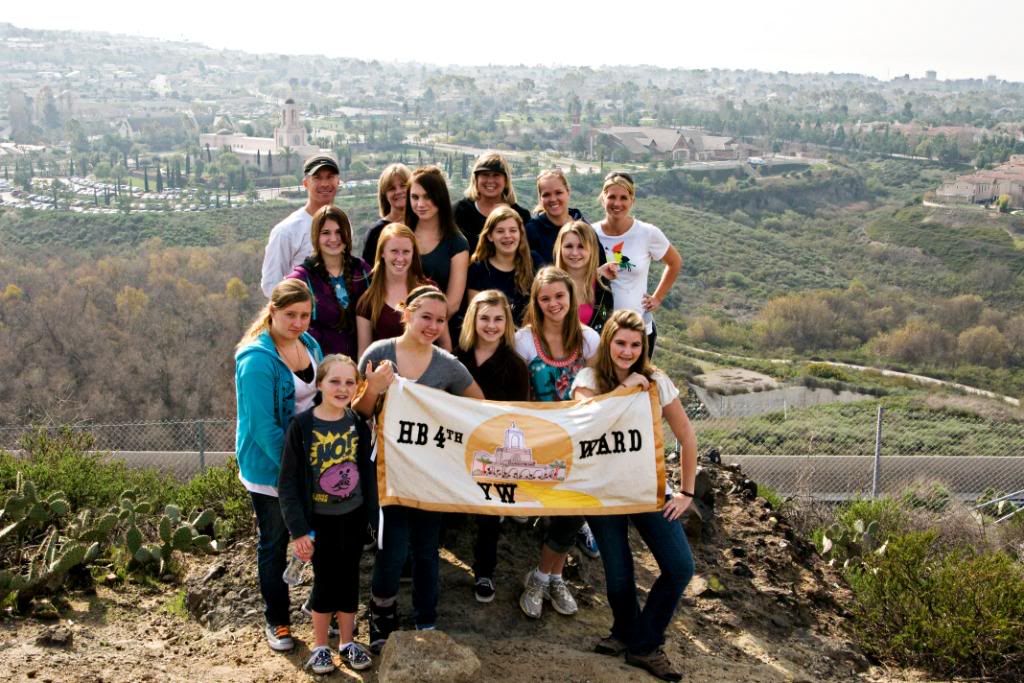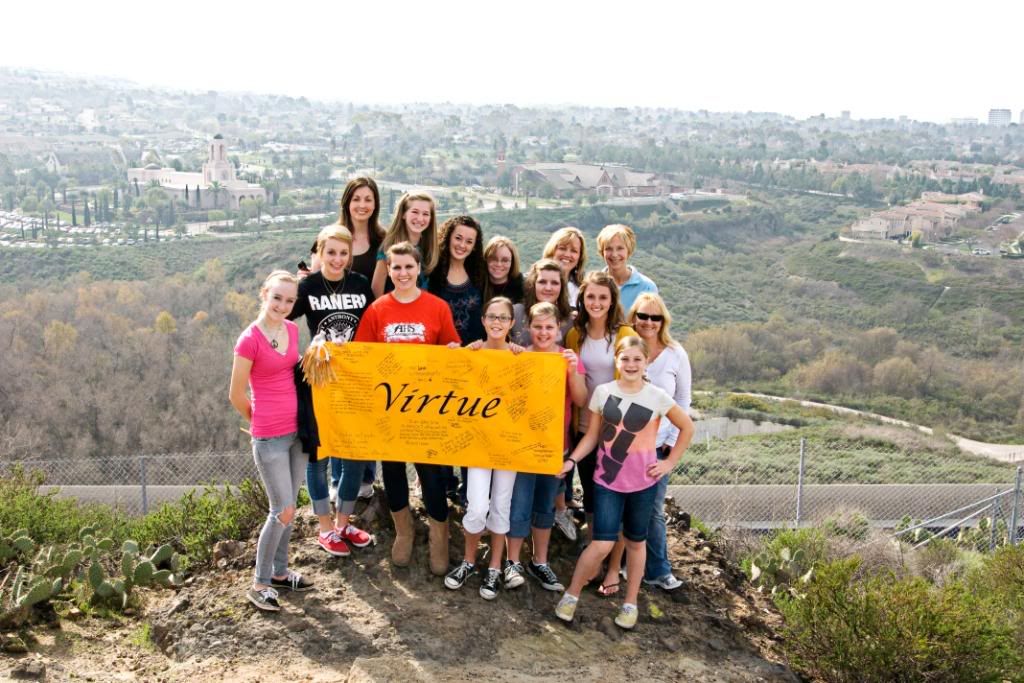 And the Stake YW Presidency: Dara Draeger, Linda Diamond, Sharon Hinkson and Diane Christensen.